South Carolina Bird Control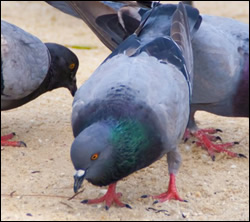 One of the more common calls to an animal removal specialist is South Carolina bird control. Don't let Birds start building nests in your attic. Birds in your home is a problem that should be dealt with quickly.
Some of the more popular birds that can become a nuisance are pigeons, sparrows, starlings, crows, geese, and seagulls. A bird control specialist can help you in removing these pest birds and provide you with exclusion to keep them out of your home or business.
Birds can become a problem in many areas of your property. Birds can often be found building nests in garages, attics, sheds, chimneys, and soffits. If they aren't removed quickly, birds can lead to a great deal of damage.