South Carolina Squirrel Removal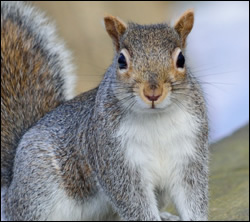 South Carolina squirrel removal is a process that usually involves a house or building, a pesky squirrel, and an unhappy home owner!
Squirrels will start to dig into people's houses in the early months of the winter, often as early as September to start looking for a place to have their babies.
Squirrels give birth to young several times a year and they will look for a home they can make comfortable to live throughout the year and have babies in. This usually occurs in the attic portions of a home, or possibly sometimes in a wall cavity.